Fresh Salads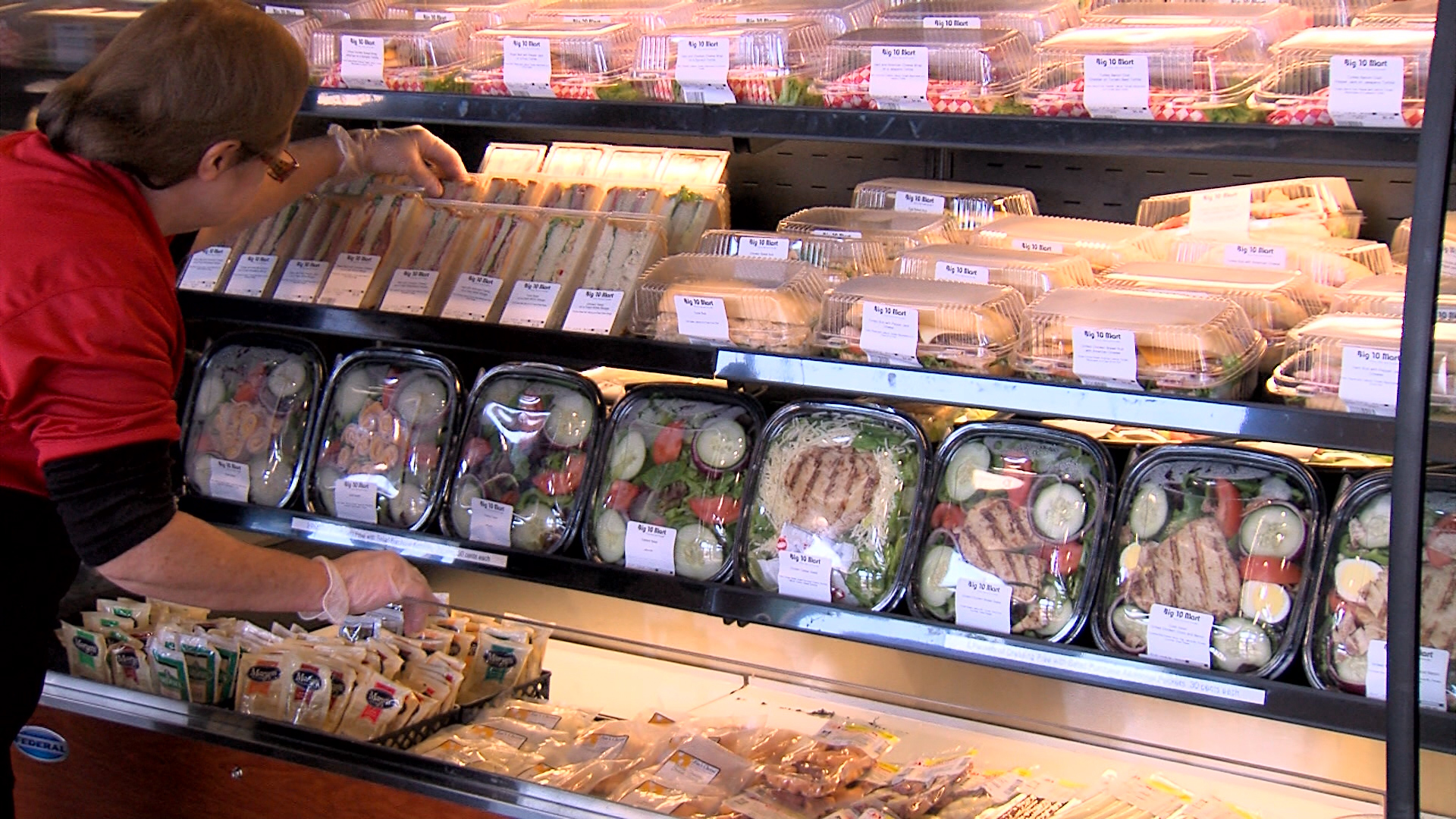 Made fresh each morning, we start with hand-washed greens including arugula, spinach and romaine, then add juicy tomatoes, red onions, cucumbers, green peppers, fresh deli meats, and grilled chicken breast. With your choice of Marzetti's or Newman's Own dressings.
Grilled Chicken Salad
A generous portion of fresh-grilled chicken breast sits atop hand-washed spinach, arugula and spring mix lettuce, with tomatoes, onions and peppers.Your choice of 2 Marzetti or Newman's Own salad dressings.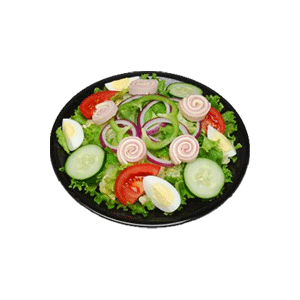 Cobb Salad
Crisp bacon, grilled chicken breast, eggs and cheese top this hearty, fresh salad, including hand-washed chopped greens and your choice of two Marzetti or Newman's Own salad dressings.
Chef's Salad
High-quality deli ham and turkey, plus cheese, tomatoes, and chopped greens with tomatoes, onions and peppers.
Comes with 2 Marzetti or Newman's Own salad dressings.
Prepared Salads
Fresh from the Big 10 Mart kitchen, our creamy potato and pasta salads are cool, flavorful and satisfying.
CONDIMENTS BAR
Personalize your meal at our condiments bar. Choose from fresh-prepared toppings including onions, shredded cheese, salsas, pickled peppers, and jalapenos. Don't forget our variety of sauces, including Big 10 Secret Sauce (sweet, spicy and delicious), as well as classics like mayonnaise, mustard, ketchup and taco sauce.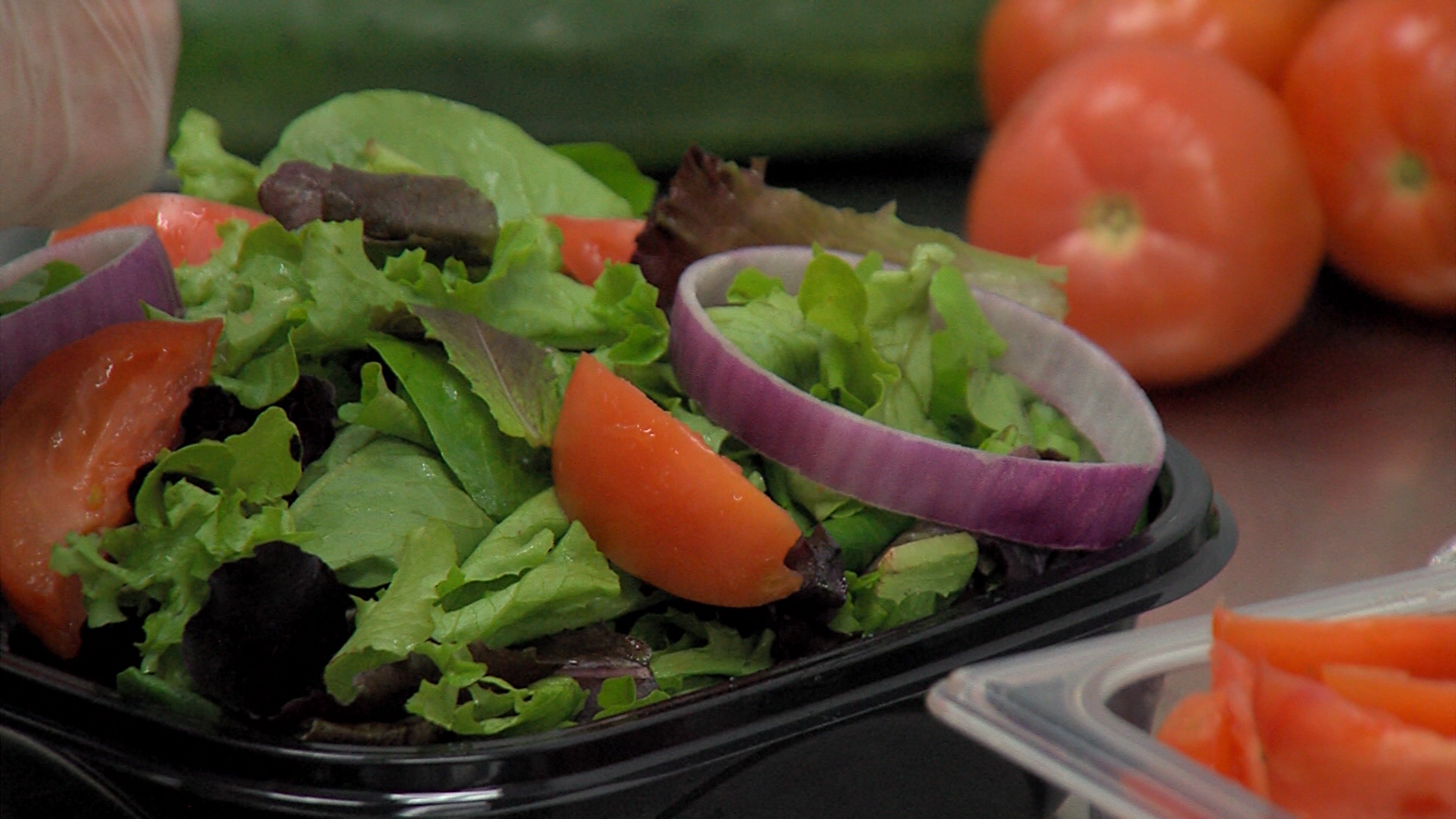 *Not yet available at all Big 10 locations. See our store locator for complete details.