F'real Shakes & Smoothies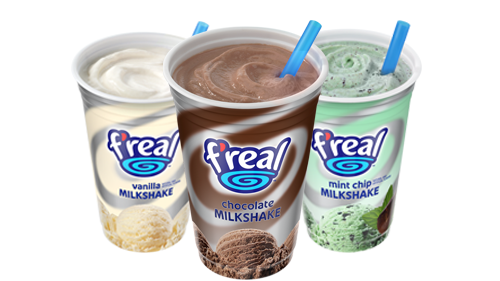 Come in and blend your own F'Real shake or fruit smoothie at our F'Real mixing station!
Shake Flavors:
Chocolate
Chocolate Malt
Cookies 'n Cream
Frozen Cappuccino
Mint Chip
Peanut Butter Cup
Pumpkin Cheesecake (limited edition)
Strawberry
Vanilla
F'Real Fruit Smoothies
Mango
Blueberry Raspberry Pomegranate
Strawberry Banana
Smoothies

Healthful indulgence, blended to order. Blueberry Raspberry Pomegranate, Mango or Strawberry Banana.